Direct connection smartphone microphone. No adapters needed, just pair to your phone.

Up to 30 ft range and DSP noise reduction

Supports extended time with external battery packs

Option of internal or external 3.5mm smartphone microphones

Will operate at the same time with DJI Gimbal mounts (with Filmic Pro app)

Easy access front panel control for pause and power controls

Rear mounted clip for easy attachment

High grade custom tuned built-in omni microphone element
Professional USB-C charging port

Top mounted headphone jack for external microphones or headphones

Rechargeable battery with up to 9 hours usage

3 gain settings with Auto gain sensing on each setting

Can function as a mobile phone headset or music player

Can be use for wireless monitoring with GarageBand and FilmicPro

Automatic shut-off if unpaired for 5 minutes

Supports use as a wireless microphone with Zoom, Skype, and MS Team calls

Patent Pending Design
The MightyMic Pro (Multi-Function Wireless) microphone brings high quality wireless sound from a small microphone. Don't be fooled by the compact size. This is a high quality clip-on omni condenser microphone that includes a rechargeable Li-ion battery. Simply pair it to your device, then launch your favorite App that supports a wireless microphone, such as the optional MoviePro App or FilMic Pro (IOS Only) for video recording, Cinema FV-5 (Android) or MightyMic Pro Recorder (IOS) for audio recording. It also works as a wireless audio monitor for GarageBand (IOS). The package includes the USB-C charging port cable, deluxe carrying pouch, and the microphone.
Note: You will need a paid App like those listed below for video and audio recording.
Note: Playback sound is typically through the headphone jack when paired to your device

Download Owners Manual




Replacement Parts
Item: MightyMic Pro Price: $79.99
Download Product Flyer
E-Mail Upgrade Price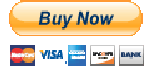 MightyMic
®
Pro
Wireless Microphone for Smartphone Recording
Wireless Smartphone Microphone